Entertainment Center
An entertainment center in the French Country style made of mahogany and cinnamon laurel burl. The overall size of this piece is 13 feet long and 9 feet 4 inches tall. It is truly a commanding piece.
---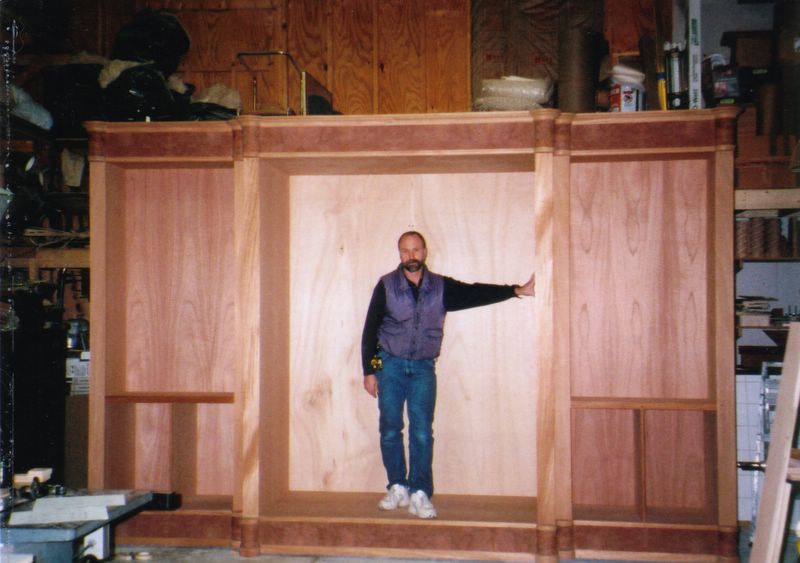 This is a photo of the unfinished piece showing the size.
---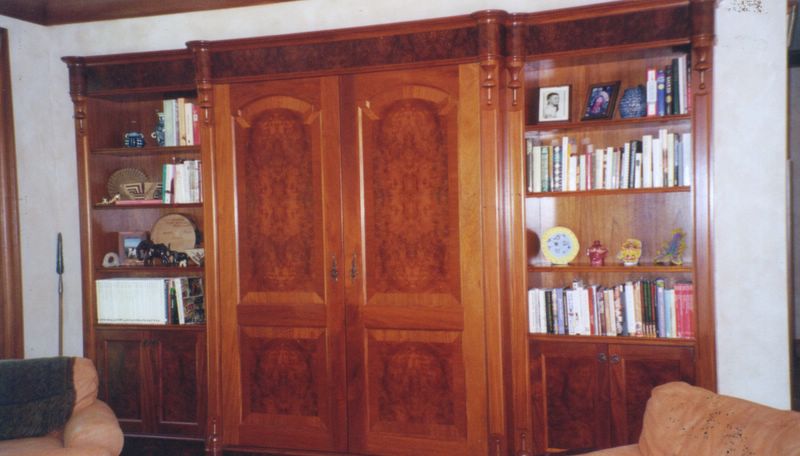 The pocket doors for this entertainment center (shown closed) are 36 inches wide, 84 inches tall and 1 ½ inches thick mahogany. Each door weighs approximately 95 lbs. Each of the panels is made up of four sequential pieces of a lighter cinnamon burl banded by ribbon mahogany veneer conforming to the shape of the styles and rails while displaying a reflective quality.
---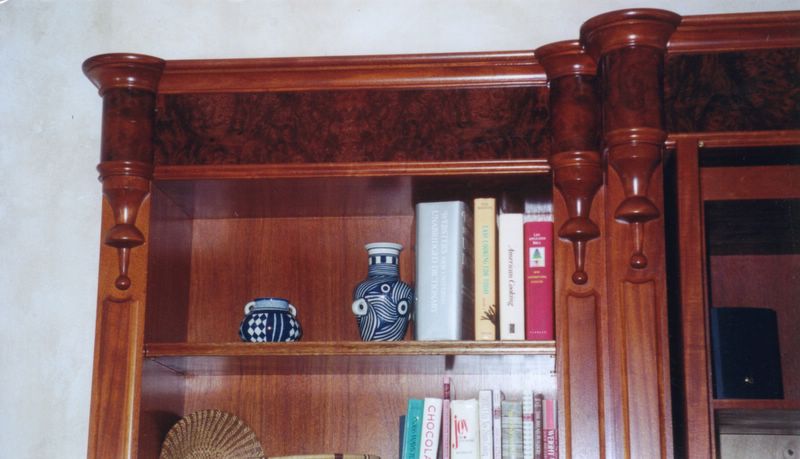 A detail of the upper cabinet showing the burl turrets and fascia board trimmed in mahogany beads and coves with turnings.
---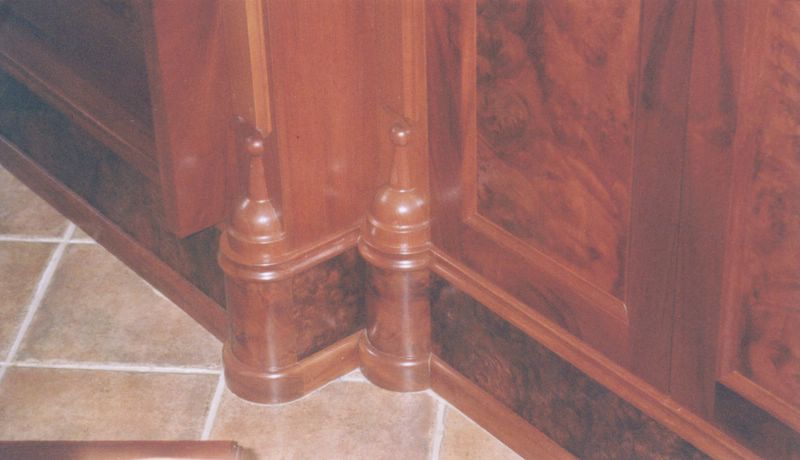 This shows the turnings and dark cinnamon laurel baseboard with complimentary mahogany moldings.
---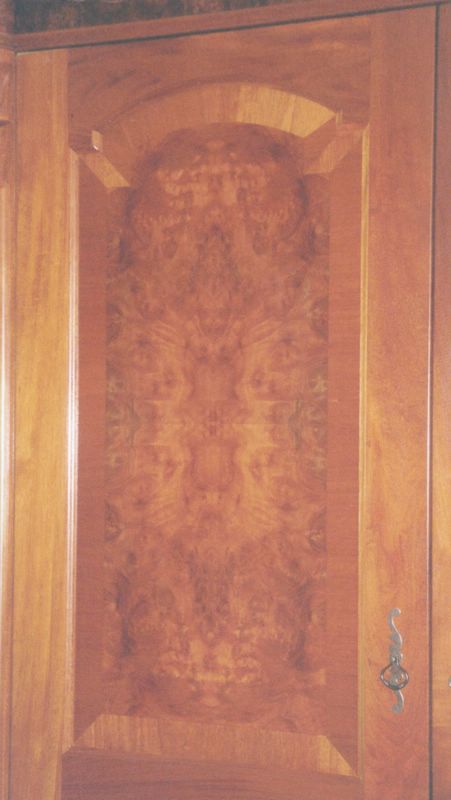 A close view of the lighter cinnamon burl paneled door banded by the ribbon mahogany veneer.
---
In this photo, the pocket door are retracted exposing the inner chest of drawers done in cinnamon laurel burl.
---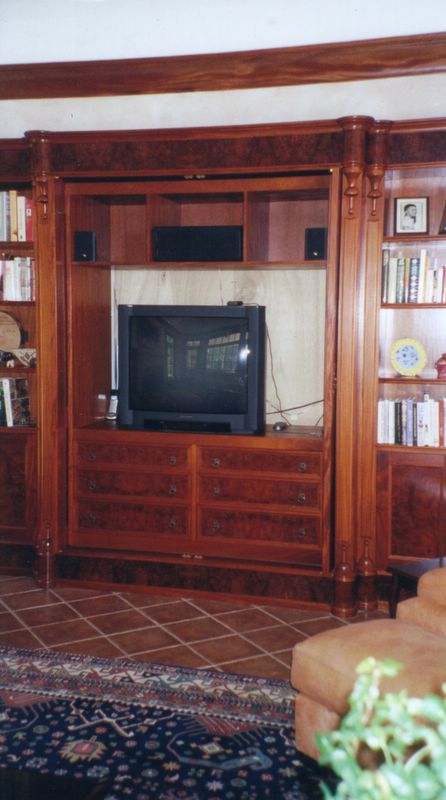 A view of the center section of the Entertainment Center.